Launch of TECO Urea Generator Powered by DongHwa Entec
03/12/2021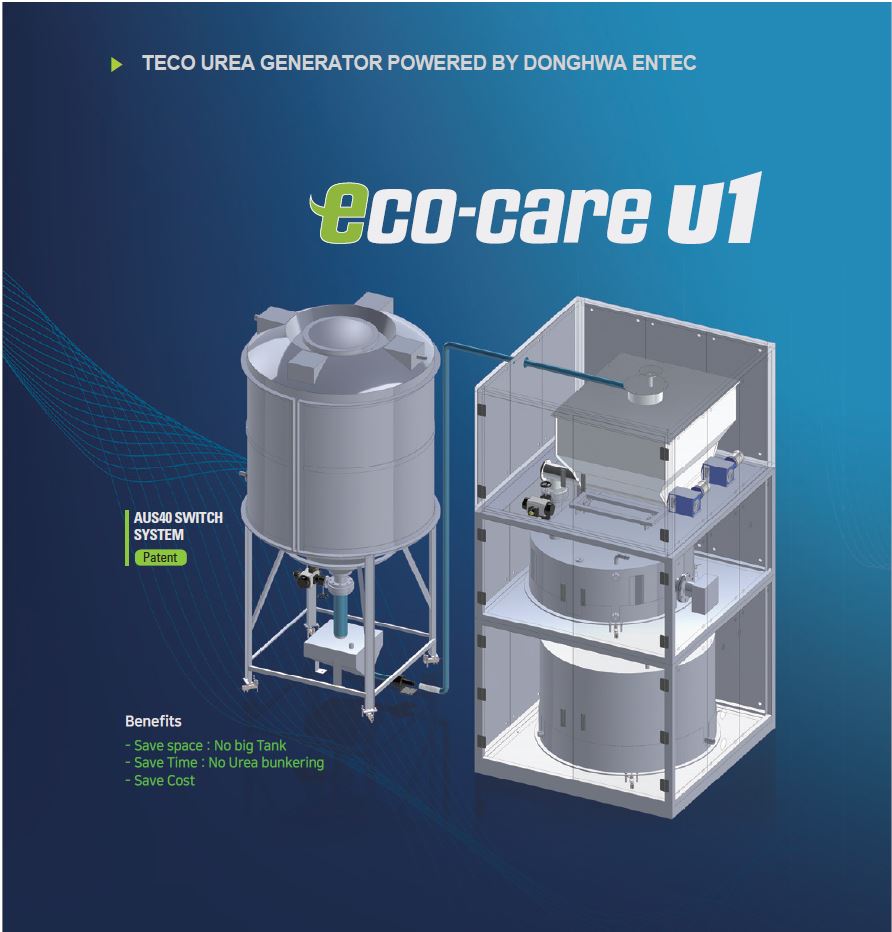 TECO Chemicals is pleased to announce our strategic alliance with Donghwa Entec to launch "TECO Urea Generator Powered by DongHwa Entec."
TECO Urea Generator is a viable and cost-effective solution to shipping industries Urea requirement which enables vessels to blend AUS Urea 40% solution onboard.
TECO Chemicals is committed to provide complete turnkey solutions i.e. supply of equipment, technical support and supply of urea prills via our global stock points.
"With launch of TECO UG we have reinforced our commitment to green and sustainable shipping. This product will not only allow us to increase our global footprint but will also bring down the supply chain and operational cost for managers/owners." says Gaurav Saini, Managing Partner at TECO Chemicals AS.
For more information on TECO UG pls contact us at chemicals@teco.no